Time Management
Course Overview
Why do some people get so much done when we all have the same amount of hours? Stop fighting the clock and learn to love it instead. Analyze, prioritize, and maximize your time and ensure you can be effective at work, indulge your creativity, and have a personal life as well.
Aligned Learning Outcomes
Individual Interior - Learn to wield time like a tool, not fight it like an enemy.
Individual Exterior - Change how you interact with others when time is an issue.
Organizational Interior - Influence your team members to make better use of time.
Organizational Exterior - Consider how time horizons affect strategy and opportunity.
Empty space, drag to resize
Certificate Included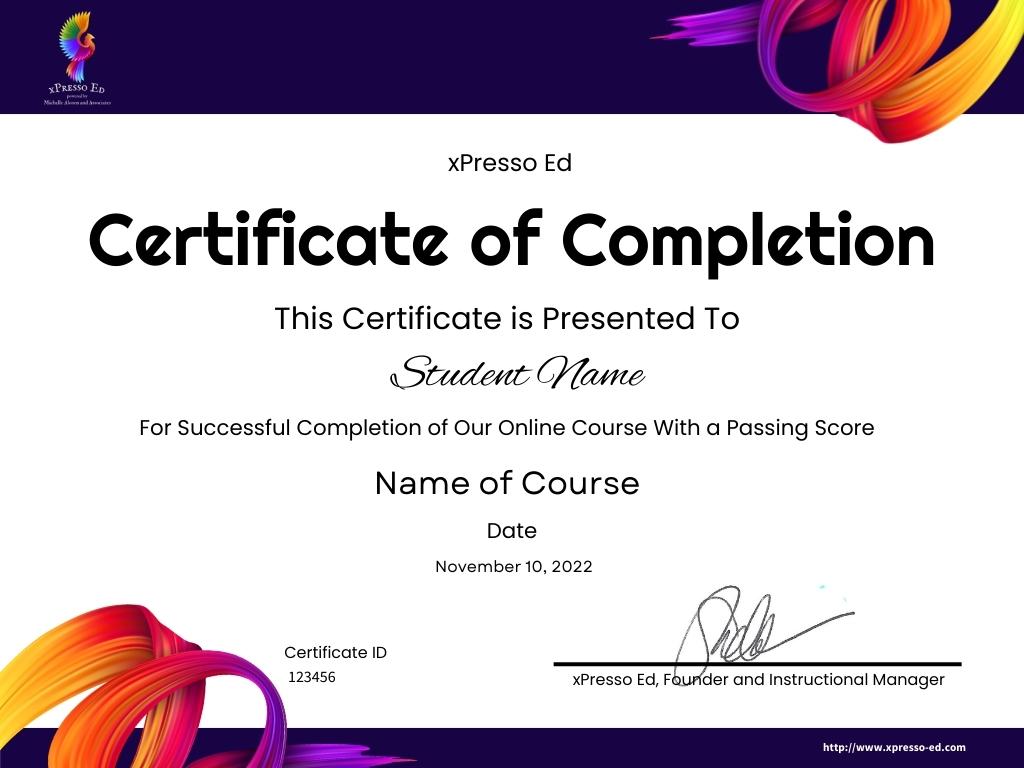 Nobody sees a flower really; it is so small. We haven't time, and to see takes time - like to have a friend takes time.
— Georgia O'Keeffe
Each moment is perfect and heaven-sent, in that each moment holds the seeds for growth.
— Suzan-Lori Parks
O sweet, delusive Noon, Which the morning climbs to find, O moment sped too soon, And morning left behind.
— Helen Hunt Jackson
Latest xPresso Daily News