Diversity, Equity, Inclusion, and Accessibility
Course Overview
There are a thousand variations on diversity, and really only one approach - kindness, compassion, and decency. But until we can all do that, we have to have these courses. So, let's dive into HR basics, overcome some biases, and make the world a better, safer, more respectful place for all.
Aligned Learning Outcomes
Individual Interior - Examine your biases and personal diversity characteristics.
Individual Exterior - Consider how you interact with others based on DEIA goals.
Organizational Interior - Ensure you have a DEIA sensitive workforce.
Organizational Exterior - Capitalize on the creativity in your workforce and use your company to advance DEIA principles.
Empty space, drag to resize
Certificate Included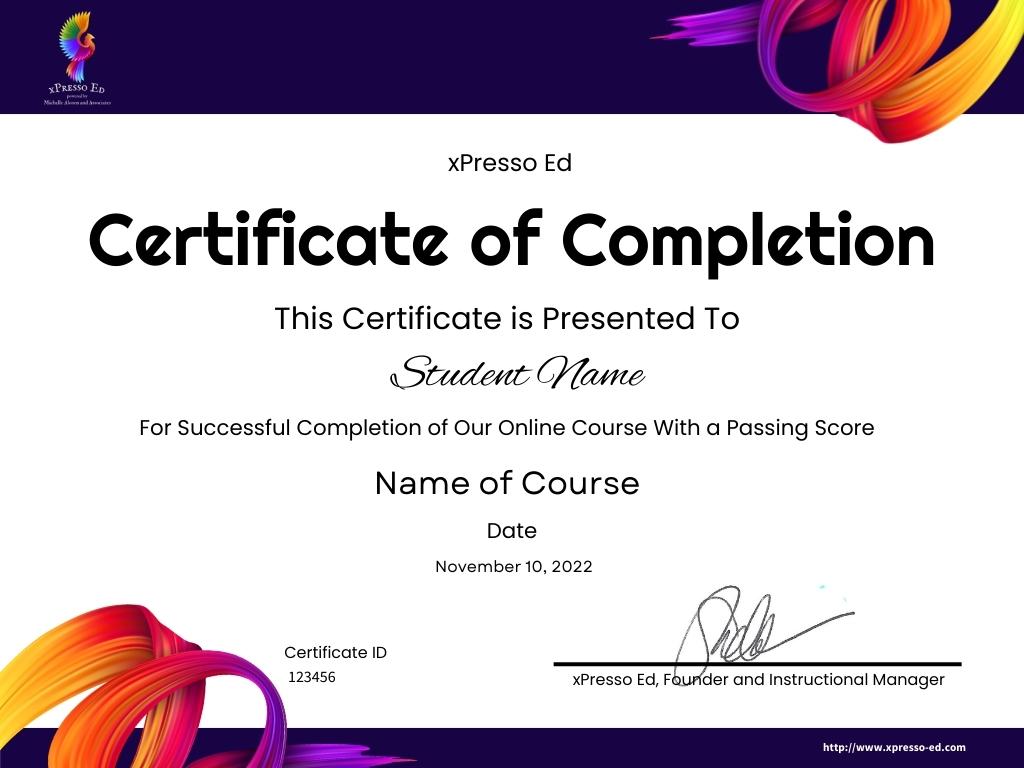 It is time for parents to teach young people early on that in diversity there is beauty and there is strength.
— Maya Angelou
In a multicultural, diverse society there are countless ways in which people negotiate the everyday lived experience and reality of diversity.
— Randa Abdel-Fattah
When we're talking about diversity, it's not a box to check. It is a reality that should be deeply felt and held and valued by all of us.
— Ava DuVernay
Latest xPresso Daily News