Board Orientation
Course Overview
We want to see you in the boardroom, not a courtroom. This practical course is based on the in-person training we have been doing for years with volunteer boards of directors of associations and nonprofits. Packed with real-world advice and designed to get your board term off to a great start.
Learning Outcomes
Understand the characteristics of a high performance board
Fully grasp your role as a member of a volunteer board of directors
Gain a working knowledge of your legal responsibilities
Explain the fundamental principles of good governance
Be able to recognize signs of dysfunction and deal with them
Be an effective team player and contribute to your board's success
Empty space, drag to resize
Certificate Included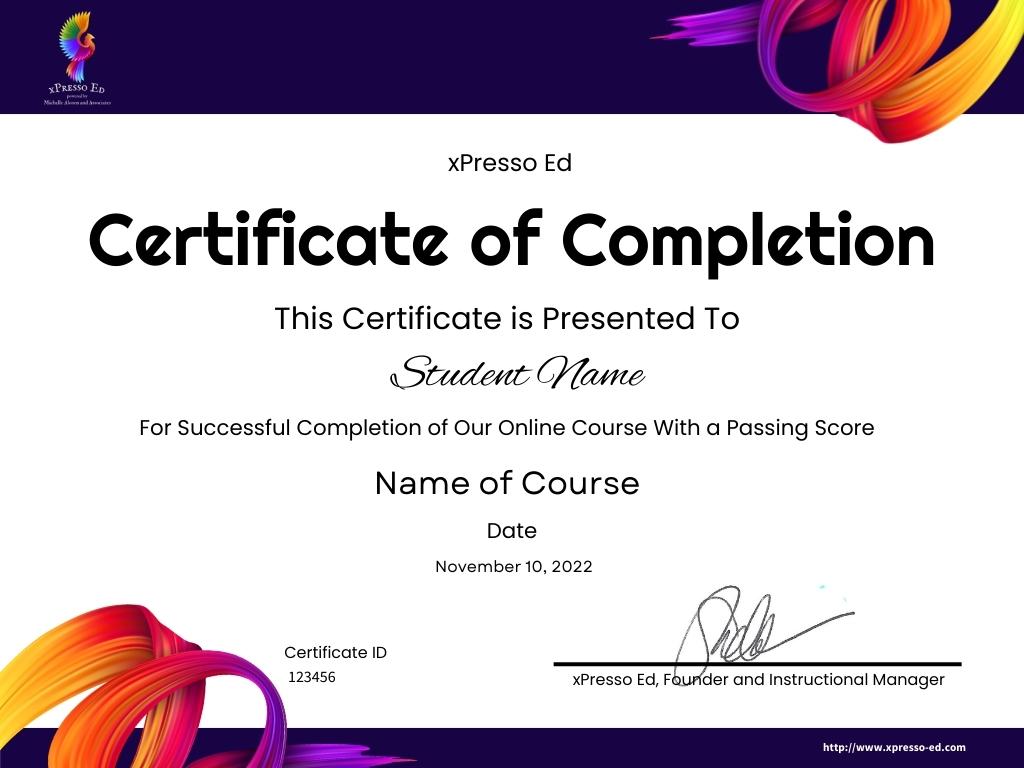 Announcing Our Board Orientation Partnership!
xPresso Ed and Vista Cova!
The Virtual Board Orientation course contains the essential knowledge your board members need to execute their fiduciary duties. Yet, taking your board to the next level may require some hands on instruction.

xPresso Ed has partnered with Vista Cova to provide a complete package that includes the virtual component plus customized in-person onboarding experiences for your board at a single price. Each session is custom designed to fit your unique organizational culture and leadership needs. Our approach includes reflective discussions, team-building activities, and sprint simulations of board activities, from running efficient board meetings to representing the organization publicly.
Leadership
What is our leadership strength and potential?
Culture and Values
How do we create and reinforce our desired culture and values?
Listening
How do we have critical conversations?
Inclusivity
How do we create a welcoming and inclusive environment?
Meet the Instructor
Shelly Alcorn
Shelly is the Principal Futurist at
Michelle Alcorn and Associates
and specializes in non-profit trade associations and professional societies. Shelly stands at the intersection of technology, the education-to-employment system, and the association of the future. She conducts strategic, leadership and staff retreats, and speaks on critical issues faced by the association community and society.
Latest xPresso Daily News